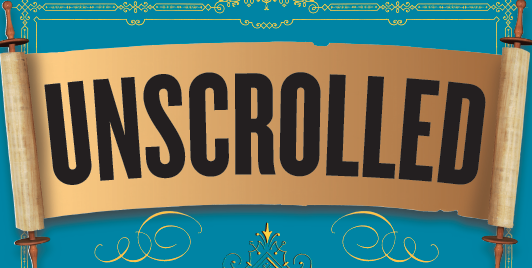 Becky Adelberg is the Reboot Chicago Manager responsible for all programming, partnerships, and strategy pertaining to the Chicagoland area. Her experience involves conceptualizing and executing large community events, overseeing educational and social programming, volunteer management, leadership development, travel abroad and entrepreneurship programs. She is also the Founder of Community Connect Consulting, a mentor at 1871 Chicago, a voice over artist and a children's yoga teacher. She holds a BA in Communications from the University of Kansas, an MA in Jewish Studies & Education, with an emphasis on spirituality, from Siegal College of Jewish Studies and a Certificate in Jewish Leadership from Northwestern and Spertus Institute of Jewish Learning.
Maria Arsenieva is the controller at Reboot and is responsible for its finance and accounting. Prior to joining Reboot, Maria worked in affordable housing and information technology industries. She is a CPA and holds an MBA from Case Western Reserve University. Maria also earned MS in Economics and BS in Accounting from schools with very long names located in St. Petersburg, Russia, where she is originally from.
Melissa Buscemi is the program director for Reboot, providing organization-wide support in the areas of program, event production, communications, development and administration. Melissa holds a BA in humanities and fine arts from the University of Massachusetts Amherst.
Sara Gollom is the development manager for Reboot, responsible for researching potential donors, writing grant proposals, maintaining databases, and processing donations. She also has an extensive background in event planning and project development for Jewish nonprofits. Originally from the UK, Sara holds an LLB in law from the University of Liverpool.
Shane Hankins, chief operating officer, has rich experience in nonprofit management and fundraising. He most recently served as Executive Director of Grassroots.org, a nonprofit providing web development and business consulting services to over 2,300 other nonprofits around the globe. While there, Shane completely restructured internal operations while increasing membership, budget, and impact. He was also a member of the founding management team for the Economic and Community Development Institute, an organization dedicated to building wealth and employment opportunities for refugees, immigrants, and low-income individuals. This organization grew out of Jewish Family Services in Columbus, Ohio. In his career he has managed dozens of staff and programs, and has raised over $25 million. He is a Phi Beta Kappa and summa cum laude graduate of the Ohio State University, and also completed the Senior Leadership program for nonprofit executives at the Columbia Business School.
Francine Hermelin Levite is Reboot's creative director, responsible for developing programs, products and events that help further the Reboot mission of promoting conversation, sparking debate and catalyzing community. Francine has spent a career creating collaborative projects. From her days running a graphic and experiential design studio to producing family political empowerment projects to launching the My Haggadah: Made It Myself DIY workbooks and workshops, Francine partners with users to think, play and create meaning together. She brings to Reboot an inherent appreciation for brand strategy and design thinking and the significant role both can play in connecting people with the essence of Jewish culture.
Madelyne Heyman is Reboot's L.A. program coordinator, responsible for organizing local Reboot events and partnering with existing organizations to engage them in Reboot's programming. She comes from a creative background, having produced many theatrical and storytelling events in Los Angeles. She ran a nonprofit theatre company in North Hollywood, where she produced a number of successful, award-winning shows. Madelyne is also a writer of original musicals, a performer, and an amateur circus artist (she joined a youth circus when she was 11 so don't ask for any demonstrations). She grew up in St. Paul Minnesota and does not miss the ice and snow.
Josh Kanter is the outreach and partnership manager at Reboot, responsible for liaising with Community Partners to maximize the impact of Reboot projects. Josh brings a wealth of experience in the Jewish community having worked previously with UJA-Federation of New York, American Jewish World Service, the Jewish Federation of Metropolitan Detroit, and Bend the Arc. Josh is a the immediate past co-chair of Advancing Jewish Professionals of New York City, a local group of the JPRO Network. Originally from Detroit, he holds an MSW in Jewish Communal Leadership from the University of Michigan School of Social Work and an advanced certificate in Jewish Philanthropy from the Wurzweiler School of Social Work at Yeshiva University. Josh lives on the Upper West Side with his wife, Allie, and adorable daughter, Zoe.
David Katznelson is the CEO of Reboot. A Grammy nominated music producer, in his 30+ years in the music industry, he worked in high school for Bill Graham Presents, as a college radio DJ, as vice president of A&R at Warner Bros., and as the head of the independent label group, The Birdman Recording Group, Inc. Katznelson served as the chair of Reboot's board of directors since 2012 and he is also one of the first members of the Reboot network, and has been an active member of the community from Reboot's inception. He is a co-founder of two of Reboot's most successful initiatives - The Idelsohn Society for Musical Preservation and the Dawn Festival, a Shavuot celebration in San Francisco.
Aryeh Perlman is Reboot's Southeast Michigan Local Program Coordinator. Aryeh is a longtime Michigan resident, having grown up in Ann Arbor and graduated from the University of Michigan with degrees in French and Digital Studies. His interest in the non-profit sector brought him to Detroit and the great people and cultural opportunities made him stay. He has worked with several Detroit area non-profits and has a passion for bringing people together around great programming. Outside of work, he enjoys ultimate frisbee, movies, cooking, and eating all types of food.